Get ready for an all new take on the classic fairy tale – the Ahmanson Theatre is proud to present Matthew Bourne's Cinderella! Taking the classic story and splicing it into a wartime setting, this show is an all new emotional experience with a familiar thread. Enchanting, strange, subversive and utterly beautiful, this is the must-watch performance of the year. Choose your show from the list and get your tickets while you can!!
Cinderella Tickets: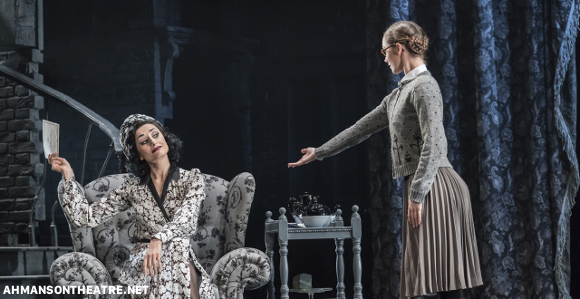 "A dark masterpiece" – Bachtrack
"Blitz fairytale spins light through darkness" – The Guardian
"Cinderella fills me with optimism for the future of dance" – Daily Telegraph
Matthew Bourne's Cinderella, an exquisite dance performance, takes the familiar story of Cinderella, a kind girl forced into servitude by her stepmother and rescued by her fairy stepmother and a charming prince, and re-imagines it against the backdrop World War 2, amping up the emotion and relatability of an otherwise whimsical fantasy.
The Prince in this adaption is a traumatised RAF pilot, while Cinderella's role, though familiar, allows the character to really develop against the incredibly real character of her glamorous, egotistical stepmother Sybil. The action onstage is directed by the character of Angel, a mysterious supernatural being who replaces the fairy godmother in this story. As events unfold, the romance between Cinderella and the Prince takes on a realistically painful bittersweet tone as the couple, once brought together, are separated by war.
Some dance-focused shows lose plot in favor of technical intricacy, but not so Matthew Bourne's Cinderella, where the narrative is complex yet easy to follow. That having said, nothing is lost on the dance front either – each and every one of the characters is woven into a beautifully choreographed tapestry that enhances the story without once distracting from it.
Prepare to be amazed and delighted – and to shed a tear or two. Book your tickets to see this stunning version of Cinderella now and get the best seats!