Ahmanson Theatre Seating Chart
Ahmanson Theatre has a range of seating options to suit everyone, at a variety of prices. This 2,000 capacity venue has seating on three levels (Orchestra, Mezzanine and Balcony) and each level is separated into two sections (Front and Rear), as well as providing seating boxes on the Mezzanine and Balcony levels.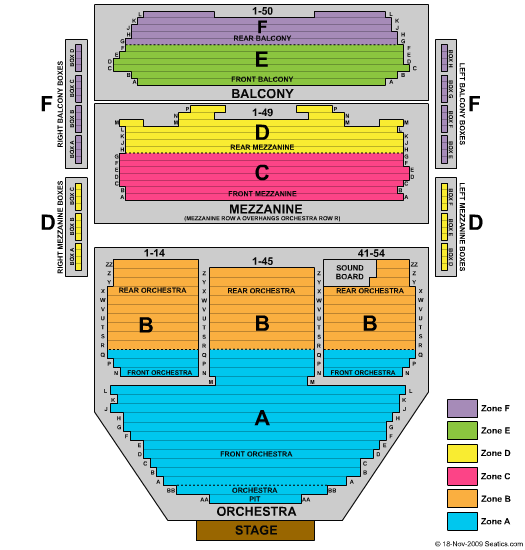 Ahmason Theatre's larger size allows it to cater for all the bigger Broadway productions, and provides guests with an electric atmosphere. Carefully designed with theatregoers in mind, this larger theatre has phenomenal view of the stage wherever you choose to sit, from the side balcony seats to the lower level orchestra seats.
For guests with mobility issues, or who are physically disabled, the Ahmanson Theatre has wheelchair seating available in row N of the orchestra section, the sides of row M and the box seats C of the mezzanine section and box D in the balcony, just make sure to mention that accessible seating is required when you book.