Get ready to see the funniest new play to hit Broadway – the side-splittingly brilliant The Play That Goes Wrong. From its humble beginnings above a pub while its writers worked minimum-wage jobs, word of mouth took this show from one high point to another before landing it here on the stage of the Ahmanson Theatre.
Don't miss the biggest new sensation in comedy – get your tickets NOW!!
The Play That Goes Wrong Tickets:
"I have seldom, if ever, heard louder or more sustained laughter in a theatre"
– Sunday Telegraph
"Ridiculously funny!" – The Times
"As it all goes awry it becomes hard not to gas yourself with laughter. I feared I was going to hyperventilate"
– The Daily Mail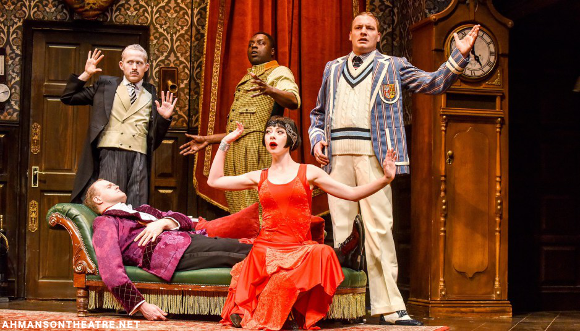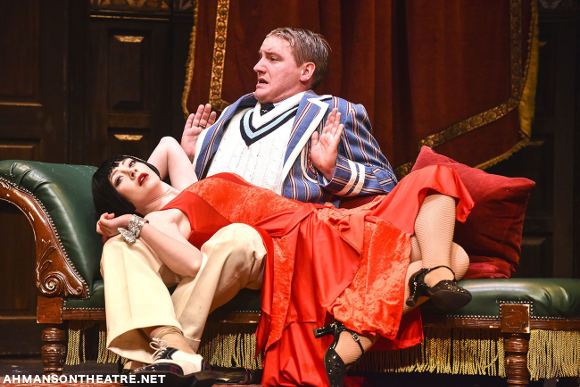 ---
Written by Henry Lewis, Jonathan Sayer and Henry Shields of the Mischief Theatre Company, The Play That Goes Wrong started out as a one-act play performed twice nightly above a pub after the actors finished their day jobs – a gruelling and demanding commitment that paid off as the cast moved to the Edinburgh Fringe Festival, before performing full-length runs at theatres, and finally winning in the Best New Comedy category at the 2015 Laurence Olivier Awards. Among the play's fans are Tom Hardy, Angus Deayton Dara Ó Briain, Sue Perkins, and Joe Pasquale.
The excitement surrounding the play is well-deserved, with the actors pouring every inch of their energy into transforming the original intimate one-act play into a longer, more elaborate piece of comedic drama that still has audiences enraptured and rolling in their seats. "When it was at the Old Red Lion the main fun was that you could see the whites of the actors eyes," said Sayer. "Because of that it felt really dangerous and spontaneous. We've been really keen to make sure it still has that fun, live, exciting energy."
This many people can't be wrong. But there's only one way to know for sure – why don't you find out for yourself? Get your tickets now and get ready to laugh yourself silly!