Previously known for "Sons Of The Prophet," and "Speech And Debate," from award-winning playwright Stephen Karam comes a new masterpiece – The Humans. Centered around a Thanksgiving family gathering, what at first appears to be a familiar series of familial issues surrounding money and relationships soon treads upon territory that touches upon the otherworldly. Widely lauded by critics as one of the most important productions of the last decade, this is a play that will stay with you for years long after it sends shivers up your spine. The Humans is the year's must-see by a long stretch – book your tickets now!!
The Humans Broadway Tickets: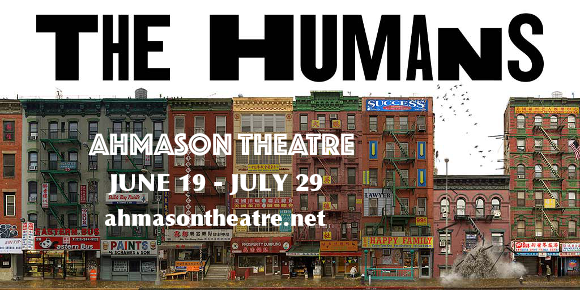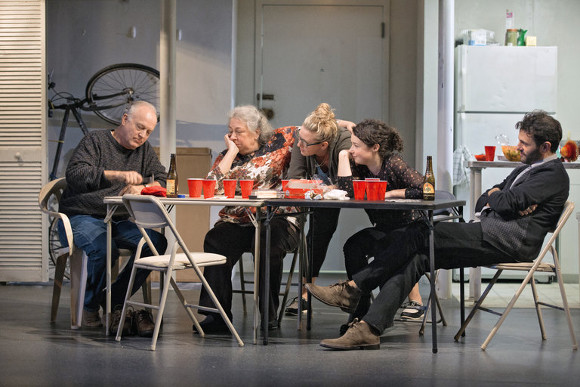 "The best play of the year"
– Daily News
After a successful run at the Laura Pels Theatre in 2015, The Humans transferred to Broadway at the Helen Hayes Theatre in 2016. An immense critical success, the play was nominated for 6 Drama Desk Awards, winning 4 including Outstanding Play and Drama Desk Special Award for Outstanding Ensemble, 6 Tony Awards, winning 4 including Best Play, and won 2 Obie Awards for Playwriting and Distinguished Performance by an Actress. It was also the winner of the 2016 Pulitzer Prize for Drama!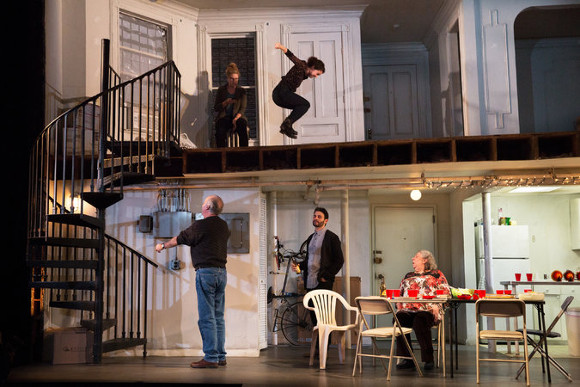 "Karam boldly forces us into a world beyond the familiar"
– Time Out
The play opens as the Blake family gathers at the new Manhattan of Brigid Blake and her boyfriend Richard. Joining them are Bridgid's parents Erik and Deirdre, her sister Aimee, and Erik's mother, "Momo". Erik and Deirdre face financial trouble, while Brigid and Richard fare little better, Aimee is suffering from a breakup and mental health issues, and Momo is slipping into dementia. Against the backdrop of a family familiar enough to be our own, Karam tackles the innate human condition of fear – of career failure, financial ruin ruin, loneliness, and death – and the family's role within it, and in doing so, he makes us as an audience question what it really means to be human.
"Quite possibly the finest we will see all season"
– New York Times
Don't miss out on this truly exceptional new theatrical masterpiece – book early to guarantee the best seats.